Content graphic is an important component of Fios UI, Including content cards, channel logos, title graphics and different background images. The good content graphic is visually consistent to its own type from the same source / channel, that clearly delivers the background info to user. As an eye-catching element it also invites clicks. Most importantly, it can accommodate the Fios UI design.


My responsibilities are: 


  - Design poster artworks for Fios customized Collections, Premium Channels, Special Events and PPV...  
  - Work with 3rd party content providers to regulate their content graphics, in order to accommodate Fios UI design.
Outcome: 
  - By using the Regulation design system, content partners (like HBO) were able to provide massive "Fios Ready" content graphics for our team to implement.
  - Designed and published many customized poster artworks in Fios TV.
  - Built an After Effects automation workflow to produce thousands of customized game posters for major sport leagues like NBA, NFL, MLB, March Madness... within real match schedules.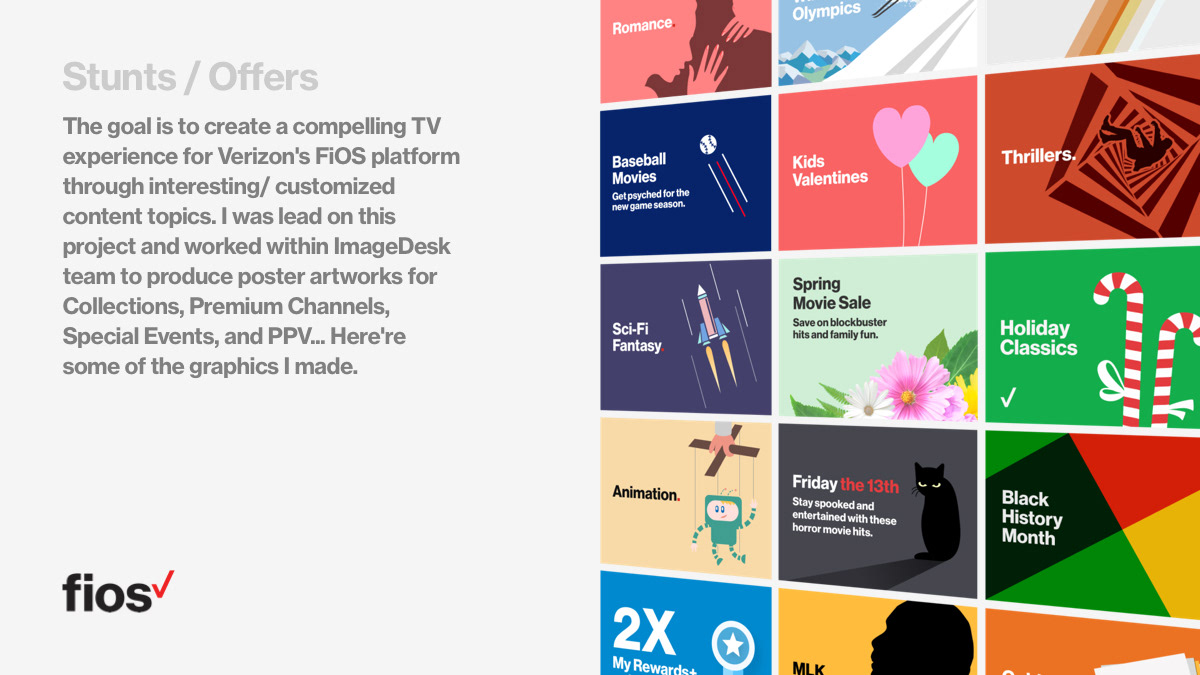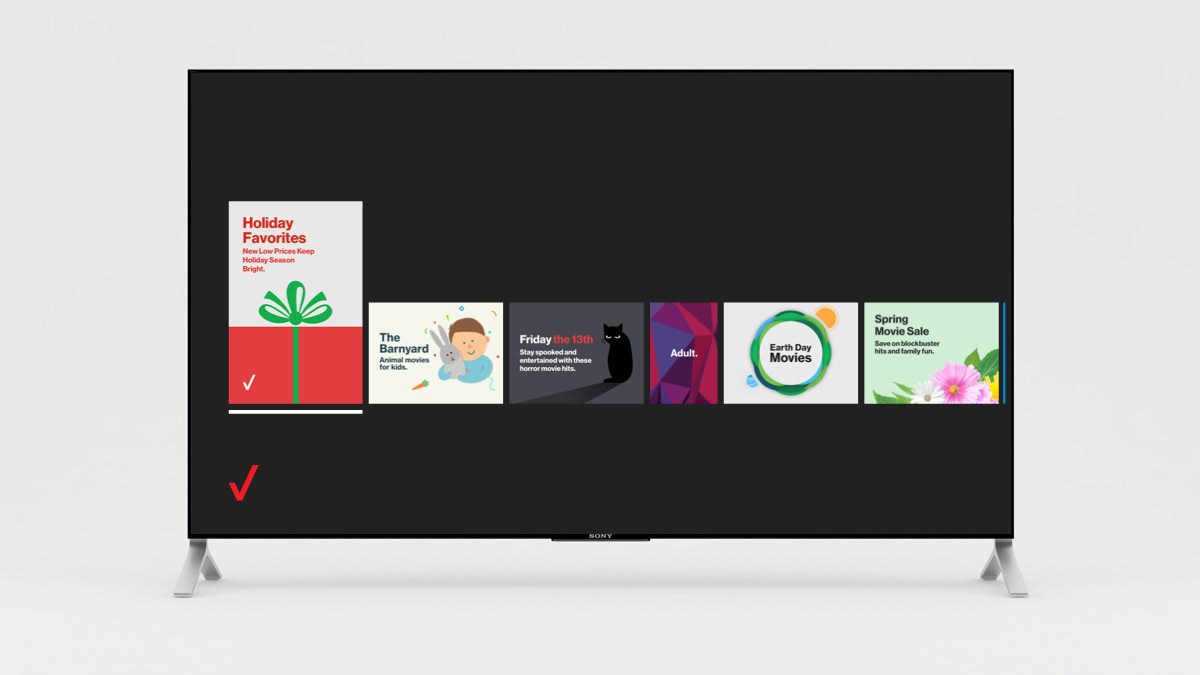 Layered poster examples with parallax effects

3rd party poster art & logo guideline examples (Ideas of regulating 3rd party poster arts in order to accommodate Fios design)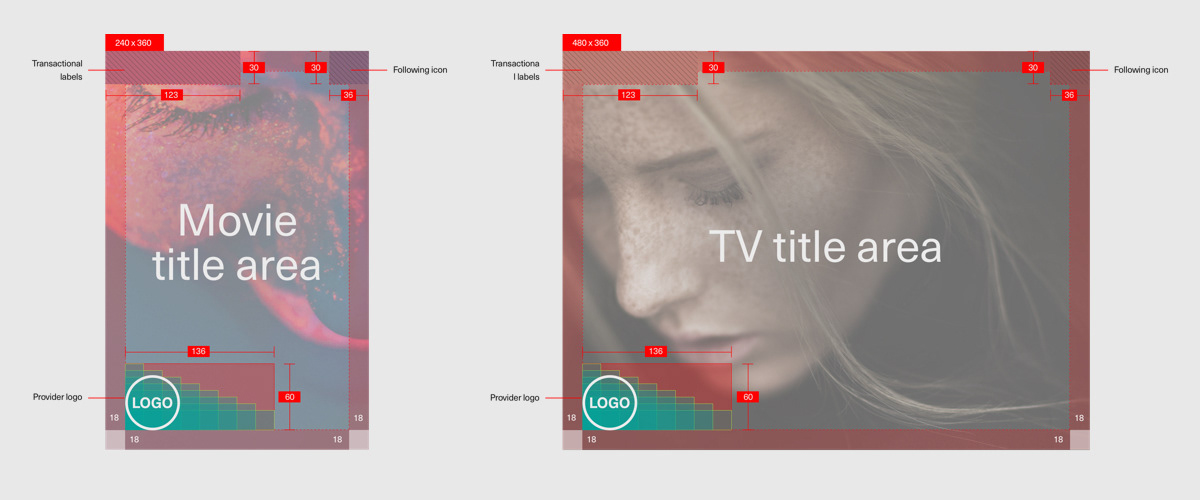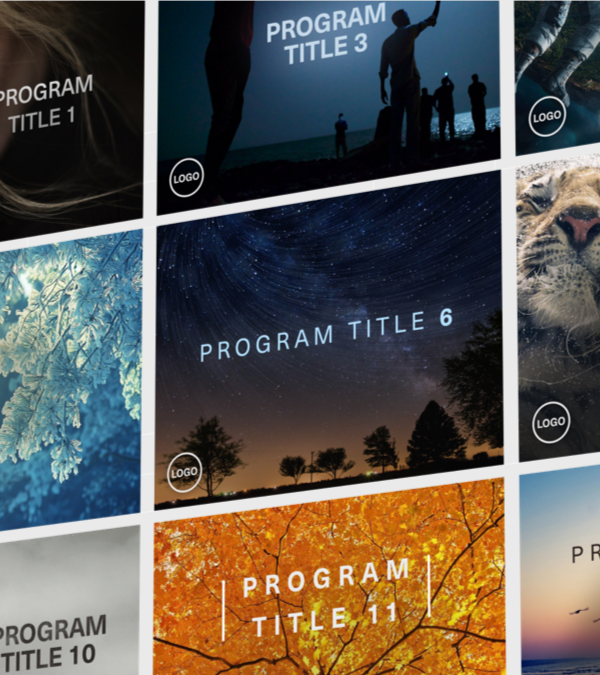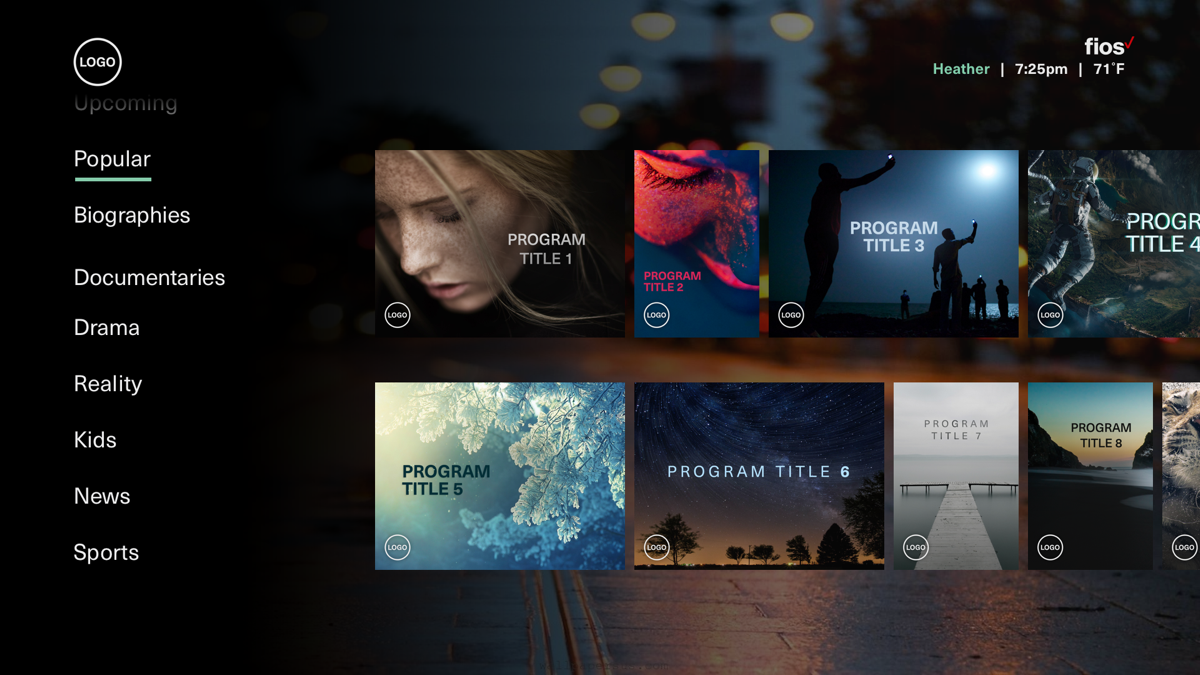 Program Info structure breakdown with 3rd party content art